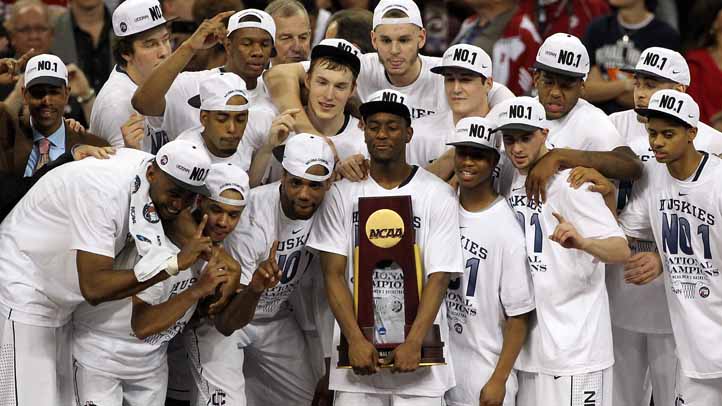 Organizers of Sunday's parade and rally to honor the National Champion UConn Huskies may have hit a money snag.
As in past years, the festivities are paid for by private and corporate funds, and not with state money. But Tuesday, just five days from the celebration, organizers put out the word statewide they are looking for funding.
"We are seeking the financial support of the region's and state's business community to help pay for the many services and materials needed to stage a public event of this size," said Michael Zaleski, Executive Director of the Hartford Business Improvement District.
Zaleski's group is organizing the parade and rally along with the MetroHartford Alliance and other civic organizations. It will take between $50,000 and $75,000 to make it happen, according to a spokesperson. The groups are still $20,000 to $30,000 short, the spokesperson said.
"This is a wonderful opportunity for the business community to recognize the outstanding achievement of the University of Connecticut Men's Basketball team," said Oz Griebel, President and CEO of MetroHartford Alliance. "In past parade celebrations for the UConn men's and women's teams, the private sector has stepped up with funding to show their support, and we encourage them to get involved to celebrate these 2011 NCAA champions."
The parade is scheduled to kick off Sunday, April 17, from the State Capitol building at 3 p.m. It will wind around Bushnell Park and through the Main Street and Capitol Avenue areas of Hartford, before returning to the north steps of the Capitol for a rally.
It will go on even if organizers can't raise the full amount, but unspecified frills might be cut from the festivities, the spokesperson said.