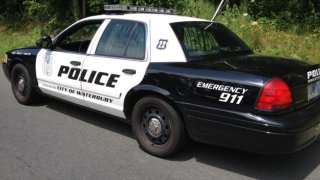 A motorcyclist has died after colliding with a vehicle in Waterbury on Wednesday morning.
Officers responded to Thomaston Avenue around 8 a.m. after getting a report of a motorcyclist involved in a collision with another vehicle and provided aid to the motorcyclist, who had serious visible injuries to his head, police said.
The motorcyclist, 41-year-old Luis Oscar Maldonado Cintron, of Waterbury, was transported to the hospital, where he was later pronounced dead, authorities said.
The driver of the other vehicle involved in the collision was not injured, remained at the scene and is cooperating with police, officers said.
The Waterbury Police Department Crash Reconstruction Unit is investigating.
Anyone who witnessed the crash or has information about it is asked to call Waterbury Police Department Crash Reconstruction Unit at (203) 346-3975.