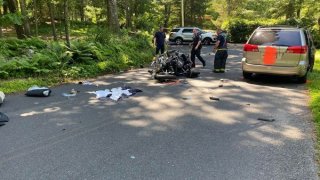 A motorcyclist has serious injuries after they collided with a car on Catamount Road in Fairfield.
Police said the accident happened Tuesday afternoon.
Crews responded to the scene within six minutes. Emergency personnel transported the motorcyclist to a nearby hospital with severe injuries.
No other injuries were reported. No additional information was immediately available.