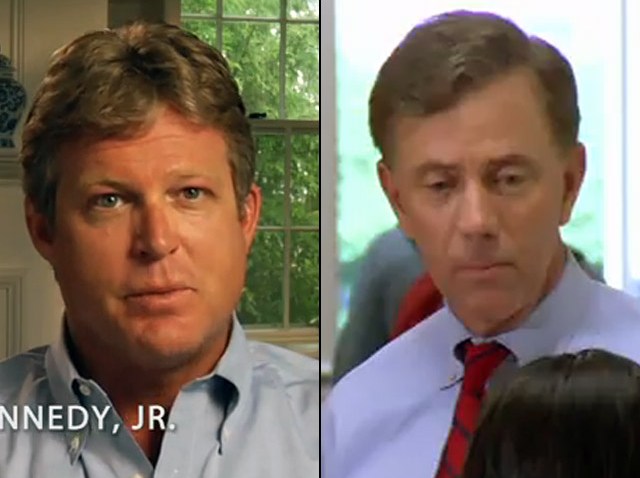 A candidate for governor in Connecticut has a Kennedy on his side.
Democrat Ned Lamont says the son of the late senator Ted Kennedy will endorse him in a new ad that starts airing Friday.
In the ad, Ted Kennedy Jr., who lives in Connecticut, says he and Lamont have become friends over the years and share the same values of hard work and giving back.
Kennedy says he admires Lamont for building his cable TV business "while giving back to those less fortunate."
He also credits Lamont with the ability to bring people together.
The late senator Kennedy campaigned for Lamont in 2006 when he challenged Senator Joe Lieberman.
Lamont faces former Stamford Mayor Dan Malloy in the Aug. 10 primary.