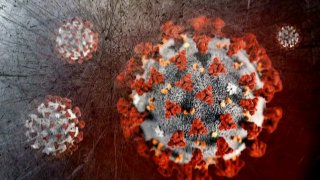 New Britain Public Schools will be closed for two weeks and all unsupervised students under the age of 16 will have to abide by a curfew starting Monday, March 16, according to New Britain Mayor Erin Stewart.
Stewart said a curfew will be instituted for students starting Friday night. Unsupervised students under the age of 16 will not allowed to be out past 10 p.m. Officers who come in contact with anyone under 16 are instructed to perform a wellness check, investigation and help them get home.
"While there are no confirmed positive cases in New Britain, we are doing everything that we can to stop the cycle of spreading the virus," Stewart said in a statement.
Students are instructed to participate in remote learning at home.
Free grab-and-go meals will be available to students for pick up at New Britain High School, Smith Elementary School, Smalley Elementary School, Pulaski Elementary School and from a food truck at A.W. Stanley Park, according to Stewart. Breakfast will be available from 8:30 to 10:30 a.m. and lunch will be served 11:30 a.m. to 1 p.m.
All schools will undergo a deep cleaning during the two-week closure, according to Stewart.
Along with the public school closures, the New Britain mayor announced that all recreational programs at the senior center will be cancelled beginning March 16. The New Britain PAL 5k run, the Parks and Recreational Department's basketball championship and the TRIAD breakfast will all be postponed.