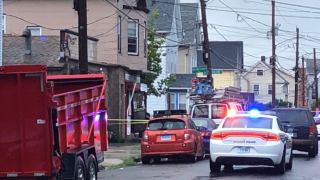 Police have identified a man they say was killed during a shooting in New Haven Friday night.
Ricky Newton, 36, of New Haven, was transported to the hospital for treatment after he was shot and was later pronounced dead.
The incident occurred on Rosette Street in the Hill neighborhood, according to police.
Officers were at the scene for hours on Friday night.
Police said they initially responded to a ShotSpotter alert of gunfire.
Anyone with information is asked to call detectives at 203-946-6304.