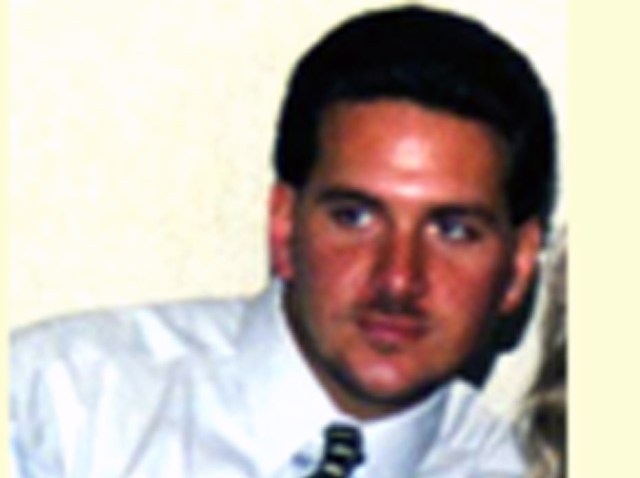 The parents of a missing Waterbury man are looking for help from U.S. Sen. Joe Lieberman to pass a bill to help find missing adults.
"Billy's Law," named after Billy Smolinski, also known as "Help Find The Missing Act," calls for more resources to identify remains. His parents, Janice and William Smolinski of Chester, met with Lieberman and Waterbury Mayor Michael Jarjura on Monday.
Last month, the House passed the bill and it was introduced into the Senate. It would set aside more funding and make other changes to help police nationwide share data more easily to help locate missing adults.

Billy Smolinski was 31 when he disappeared in August 2004 and his family has conducted exhaustive searches for the Waterbury man.

The Smolinskis said that during their search for their son, they've discovered systematic problems in how missing persons cases are handled.
Testifying before a congressional judiciary subcommittee last year, Mrs. Smolinski explained that in her son's case, his disappearance was initially dismissed by local police. Later, DNA in the investigation was mishandled, Mrs. Smolinski said.

Federal law requires law enforcement to report missing children, but not adults and not unidentified bodies.
That means databases designed to help police investigators close missing persons cases are incomplete and often unused, Janice Smolinski said.

Billy's Law would link the only public database, known as NamUs--National Missing and Unidentified Persons System--that has information on both missing and unidentified cases, with a Federal Bureau of Identification database.
It also calls for up to $10 million in grants for coroners and police training on using the databases and for handling missing persons cases.