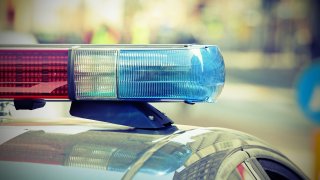 A tow truck driver has died after a vehicle he was assisting on the side of I-91 North in North Haven was struck by an oncoming car, according to the North Haven Fire Department.
Officials said the male tow truck driver was assisting another vehicle near exits 10 and 11, when it was struck by an oncoming car. CPR was administered at the scene.
The man later died of his injuiries. His identity has not been released.
North Haven officials said the vehicle involved fled the area and it was later located in Wallingford.
Part of the highway remained closed following the accident and has since reopened, according to the Connecticut Department of Transportation.
No information on any arrests have been given.