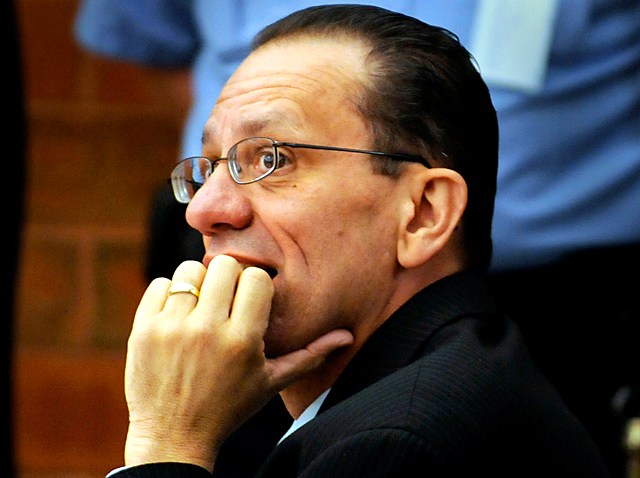 As expected, lawyers for former Hartford Mayor Eddie Perez have filed an appeal of his conviction on five corruption charges.
Perez's lawyers argue that the court made an error in consolidating his two cases into one trial.
One case accused him of receiving bribes and being an accessory to fabricating evidence. Another case included extortion charges.
The Hartford Courant reports that Perez's lawyer, Hope Seeley, said the former mayor was harmed by the consolidation of the cases because he wanted to testify in the bribe-receiving case but not in the extortion matter.
Seeley told the paper that Perez was "substantially prejudiced" by the consolidation of the cases.
Perez was convicted in June on five felony charges. He was sentenced last month to three years in prison but remains free on bond pending the appeal, which was filed on Friday in Hartford Superior Court.