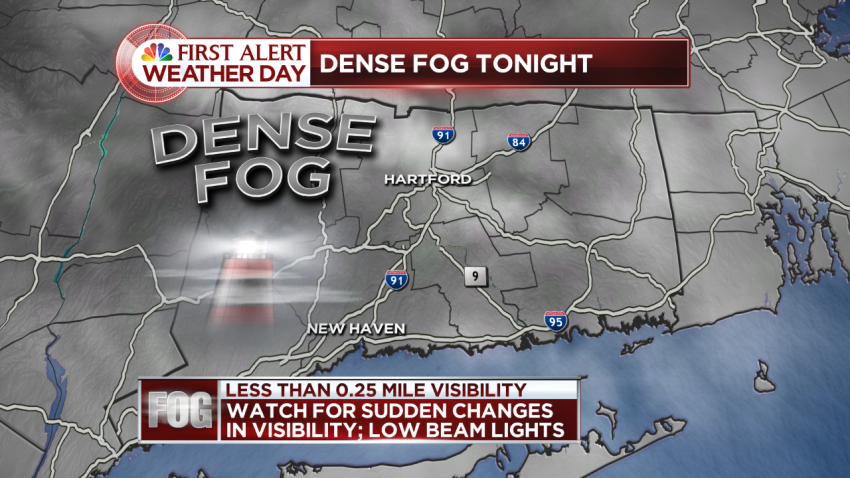 Periods of rain will continue through tonight, then much improved weather moves in just in time for the weekend.
NBC Connecticut continues the First Alert Weather Day for the rain and dense fog that lasts into tonight.
Most parts of the state will see over a half inch of rain in total, with some isolated heavier amounts.
Temperatures will be near 50 degrees inland, but will surge into the middle 50s along the shoreline late this evening.
The rain will taper to scattered showers overnight and dense fog will be a problem. Leave extra braking distance, use low beams and prepare for sudden changes in visibility.
The weather improves on Thursday, but it will be a slow process. A good amount of clouds will mix with the sunshine, it will be windy and sprinkles and flurries are possible in the first part of the day.
Wind will be the big story on Thursday. Gusts will likely reach 40 mph, with some higher gusts. Isolated power outages are possible if winds gust as high as expected.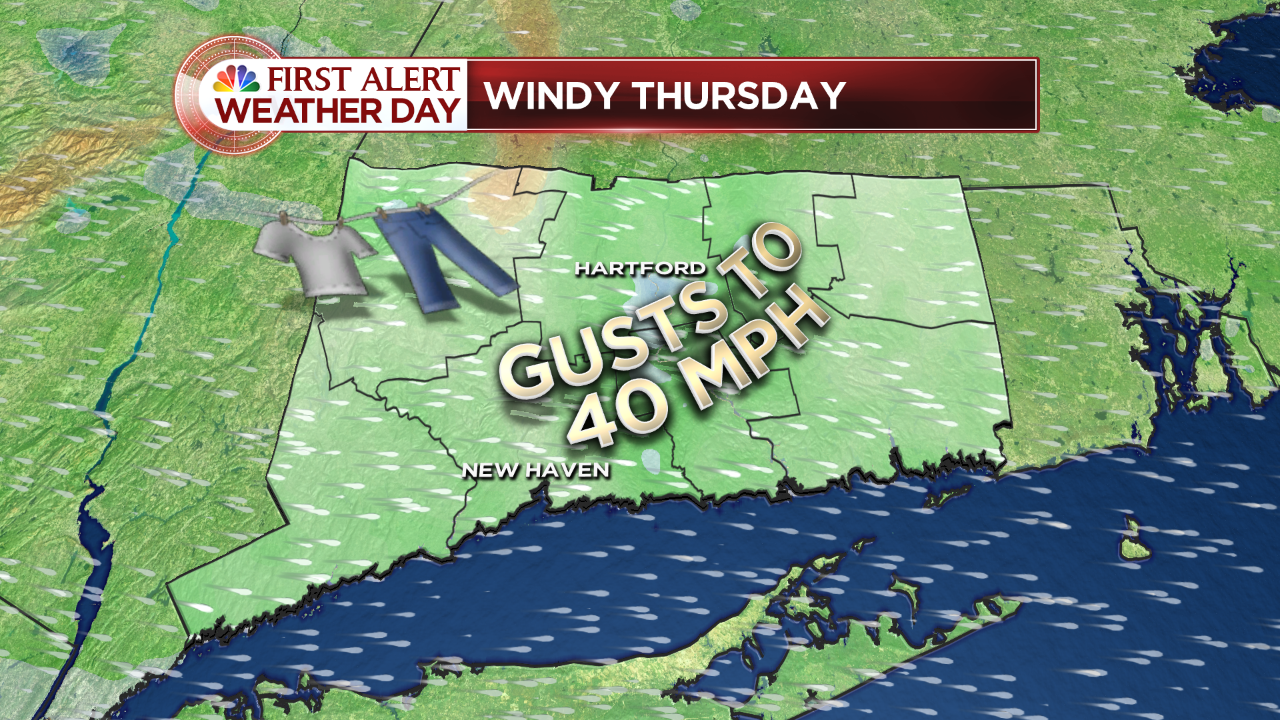 High temperatures will again be near 50 degrees.
Mostly sunny weather returns Friday with high temperatures in the 40s.
By early December standards, this weekend will be unusually warm, dry and sunny.
Under full sunshine, temperatures will rise into the upper 40s and lower 50s on both Saturday and Sunday.
As a bonus, the dry weather sticks around Monday when temperatures once again top 50 degrees.
A storm is possible in the middle part of next week, but even if it hits, it would likely be a cold rain and not snow.