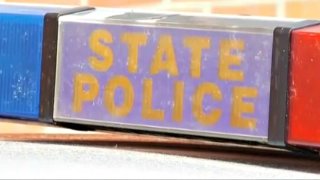 One person has been transported to the hospital after a shooting on Interstate 91 in Hartford on Saturday.
Troopers were called to I-91 south near exit 32 after getting a report of a shooting.
State police said one person was transported to Hartford Hospital. The extent of his or her injuries is unknown at this time.
State Dept. of Transportation officials said I-91 southbound between exits 33 and 32 was closed due to the police activity. The highway has since fully reopened.
The investigation is ongoing.