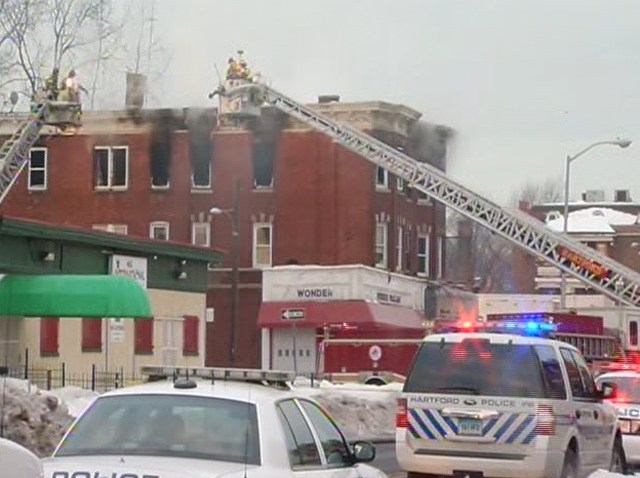 Police have identified the man killed in a fire set at an apartment building on Albany Avenue on Saturday.
Herman Cameron, 73, was found dead in his bedroom at 483 Albany Ave. and police are asking anyone with information about the fire to come forward.
The fire started around 6 a.m. on the third floor and quickly spread to the attic, officials said.
Building Superintendent Debbie Nails said everyone got out of the building but, as she talked, she realized that one of her neighbors was not accounted for.
"I look up out my window and I see fire up over me, the old man over me. ... Oh God, I don't see him, he's not out of there, there's one person missing, Mr. Herman," Nails said.
Hartford Major Crimes Arson Investigators and State Police Fire Marshals are investigating.