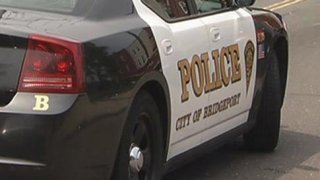 Police have arrested a man who they believe killed his estranged girlfriend in a Bridgeport home Sunday night.
Corey Ramos, 30, was arrested while trying to illegally cross the Canadian border from Northern Vermont on Monday. Investigators learned Ramos crossed into the state of Vermont on Sunday after 40-year-old Jennifer Brelsford was killed.
Detectives then told officers in New England and New York to be on the lookout for Ramos.
Ramos was arrested and is being held by Vermont State Police, officials said.
Officers got a call to check on the wellbeing of a person at a home on Goddard Ave at approximately 7:55 p.m. on Sunday. When they arrived at the house, they said they found Brelsford dead.
Police said there were obvious signs of trauma to her body.
Ramos was charged with two counts of violating a protective order. He faces murder charges and will be extradited back to Connecticut to await trial.
Anyone with information is asked to call Detective Heanue at 203-581-5242 or the Bridgeport Police Tips Line at 203-576-TIPS.