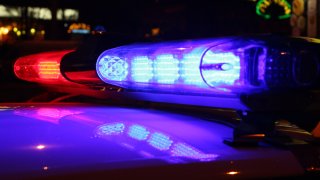 One person has been arrested in connection to an untimely death in Old Saybrook on Friday.
Officers were called to a home on Turnstone Road around 6:40 p.m. after getting a report of someone who was unconscious and unresponsive.
Police said after lifesaving efforts were exhausted, an adult man was pronounced dead. He has been identified by authorities as 53-year-old Michael Sanders, of Old Lyme.
Investigators deemed the incident suspicious and secured the crime scene.
After the investigation, police said 42-year-old John P. Lambe, of Old Saybrook, was arrested and charged with two counts of risk of injury to a minor.
A search and seizure warrant was obtained and executed at 2:53 a.m. Saturday. Officers said they seized numerous pieces of evidence including cell phones, cocaine, other narcotics, a gun, a vehicle and drug paraphernalia.
Lambe was additionally charged with possession of a controlled substance and he is being held on a $75,000 bond, investigators added.
Police said the matter has been deemed an isolated incident and the public is not in danger.
The investigation is active and additional charges are possible.