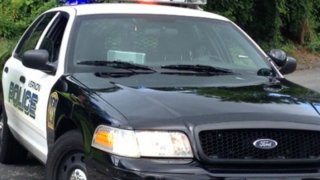 Police are investigating after a teacher brought a plastic toy gun to Rockville High School Tuesday and a statement police released from the superintendent says the teacher is on administrative leave.
Authorities were notified on Tuesday that a Rockville High School teacher brought a plastic toy gun to school and they seized the toy gun from the teacher, according to police.
Police do not believe there is any threat to the school, staff or students. No charges have been filed and police said they are working with school officials to ensure the safety of the students and staff.
Police also released a statement from Vernon Superintendent Dr. Joseph Macary.
"The staff member is on administrative leave and is not allowed on school property. There is an on-going investigation by the Vernon Public Schools and the Vernon Police Department. The safety and security of our students and staff is our top priority. We continue to work collaboratively with the Vernon Police Department on school safety and security. As there was no specific threat to the school or students, this is an informational e-mail to parents and guardians," the statement says, in part.