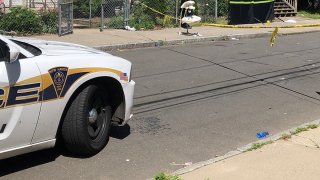 A woman was found dead in a driveway on Arthur Street in New Haven, near Lamberton Street, on Friday morning.
Police said they were called to the home around 8:15 a.m. Friday by a passerby. The woman, identified as 33-year-old Nancy Rivas of West Haven, was found in the driveway and pronounced dead on scene.
The death is being considered suspicious, police said Friday.
The investigation is ongoing. Anyone with information is asked to call the New Haven Police Department at 203-946-6304 or the anonymous tips line at 1-866-888-TIPS.
No additional information was immediately available.