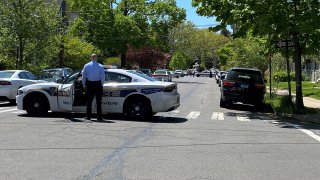 New Haven police were asking people to avoid the Livingston Street area, where a person barricaded himself, but the scene is clear.
Police said they responded to Livingston Street, between Lawrence and Cottage streets.
Detectives were looking to follow up with someone about an investigation and he barricaded himself, police said.
No additional information was immediately available.