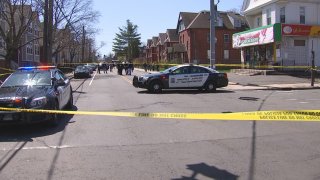 Hartford Police said they've made two arrests in connection with a homicide that happened in April.
Officials said the deadly shooting happened on April 15 at 238 Sigourney St. Michael Foley, 25, was killed.
On Wednesday, police arrested 27-year-old Chris Olds, of East Hartford. He faces murder and first-degree assault charges and is being held on a $2 million bond.
Authorities also arrested 23-year-old Corey Fairly, of Hartford, in connection with the killing. He was taken into custody on May 30 and faces charges including accessory to murder, accessory to first-degree assault, and more. He's being held on a $1.5 million bond.