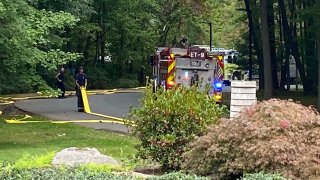 Emergency crews responded to a gas leak at New Horizon's Village at 1 Bliss Memorial Road in Farmington Thursday morning.
The fire department and Connecticut Natural Gas responded and turned off the gas.
A few units were evacuated and everyone has returned to their homes.
Officials said a construction crew was working on renovations.  
There is no danger to the public.
The fire marshal is investigating.