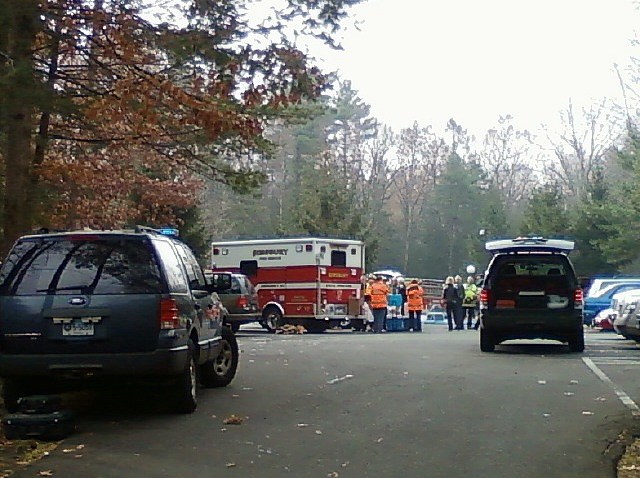 A chemical leak caused a scare at an assisted living facility in Simsbury Tuesday morning.
Emergency crews responded to the pool building at McLean at 75 Great Pond Road after three maintenance employees reported feeling ill.
Four patients were moved from rooms near the pool building as a precaution, according to a spokesperson for McLean.
The three employees affected were checked out by medical personnel but all appeared to be alright.
A leaking pipe caused the problem in the pool building, according to Simsbury fire officials.
Everything returned to normal at McLean as of 11 a.m.