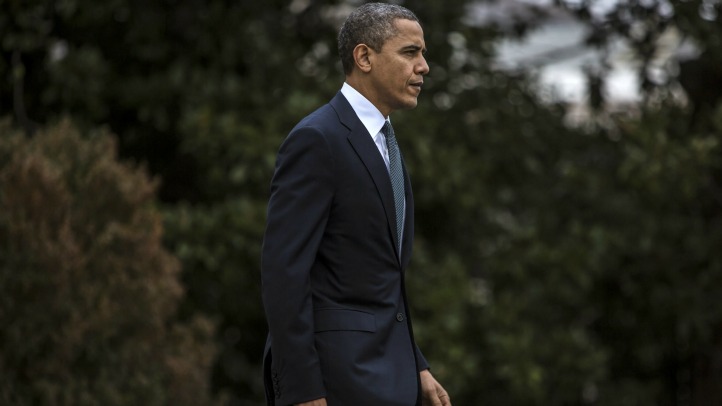 President Barack Obama arrived in Newtown Sunday to meet with families of the victims of the Sandy Hook School massacre.
Air Force One touched down at Bradley Airport in Windsor Locks around 4 p.m. and the president traveled by motorcade to Newtown, arriving around 5:20 p.m.
The president will speak at an interfaith memorial service at Newtown High School. The service is expected to begin at 7 p.m.
The doors to the high school opened around 5 p.m. and people who had waited hours in the cold, made their way into the auditorium for the service.
The families of victims were escorted by State troopers into the building.
There are a large number of elementary school age children with their parents. Some of the kids are carrying toys and Teddy Bears.
Connecticut First District Congressman John Larson and Third District Congresswoman Rosa DeLauro joined President Obama on Air Force One for the trip from Washington, D.C.
Copyright AP - Associated Press