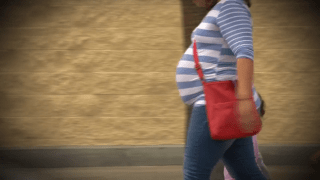 "Maternal mortality rates continue to increase," midwife Dr. Lucinda Canty said.
Childbirth is supposed to be one of the most memorable times for parents.
"When people are stressed about how they're going to be able to cover costs, when people are stressed about access to care, this does not foster what we're actually looking to be a moment in life when families are growing," Connecticut Dept. of Public Health Commissioner Manisha Juthani said.
Experts say the Covid-19 Pandemic revealed the challenges and disparities women face in the healthcare system. Specifically, women of color.
"I hear women all the time to see how they're afraid of others' uncertainty. I hear stories of women feeling like they haven't been seen or heard," Canty said.
Over the last few years, state leaders saw an increase in pregnancy associated and infant deaths.
"Between 2015 and 2017, people of color made up 44%, almost 45% of those giving birth, but they accounted for 63% of pregnancy related deaths," Lt. Gov Susan Byesiewicz said.
The Lamont administration is taking action and introduced a bill to increase medical access for moms and newborns.
The legislation includes three-parts; first, creating licensed birthing centers, they would be for low-risk pregnancies and independent of hospitals. Second, creating a pathway to certify doulas. Lastly, creating a statewide program for universal home visits after giving birth.
"It would be a registered nurse, but also a community health worker who, if a mom spoke a different language, would be able to communicate and that language," Byesiewicz said.
The proposed bill was heard during a public hearing on Monday, Gov. Lamont and advocates are calling on legislatures to pass the bill.
"We know that midwives and doulas have been shown to decrease poor maternal health outcomes, decrease caesarean rates and increase babies making it to term so we know that the evidence is there," Canty said.