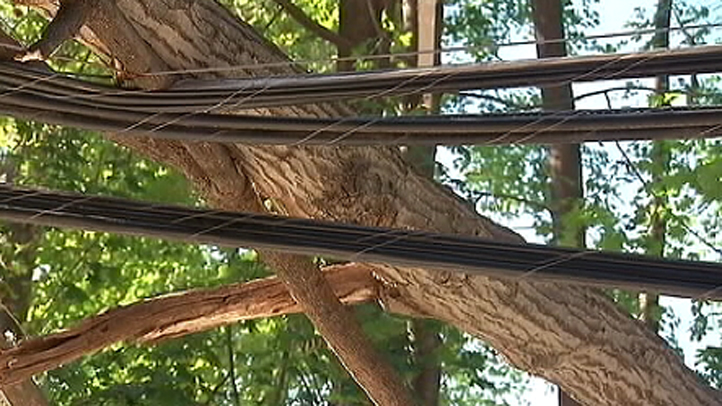 It wasn't snow, but rain that caused some power outages across Connecticut Wednesday.
Rain brought down branches weakened or loosened by the October snowstorm, according to Mitch Gross, spokesperson for Connecticut Light & Power.
As of 9 p.m. Wednesday, 884 CL&P customers and 899 United Illuminating customers were without power. Suffield, Canton and Farmington had the most outages. Those towns were some of the hardest hit during the snowstorm that left hundreds of thousands in the dark for more than a week.
It was unclear how long it would take to restore the current outages.