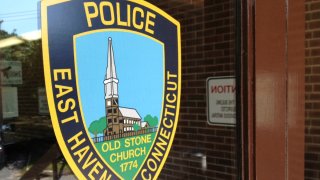 A woman is hospitalized with life-threatening injuries after a crash in East Haven Thursday.
Police say a pickup truck and a Toyota Corrolla collided at the intersection of Saltonstall Parkway and Main Street around 9:45 a.m.
Emergency crews pulled the woman from the Toyota and rushed her to the hospital. The driver of the pickup was not injured, according to police.
The South Central Regional Traffic Unit is investigating the crash and is asking anyone who witnessed the crash to contact them.