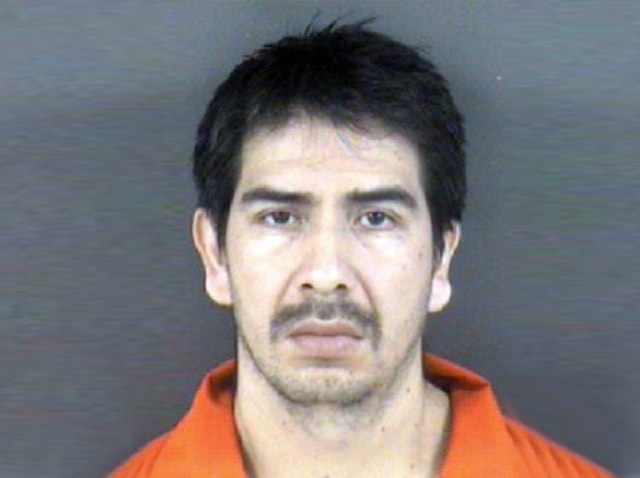 On Jan. 27, Dia Palafox filed for a restraining order against her husband. On Thursday, she was found dead on the floor of her New Britain home.
Dia Palafox's husband, Juan Palafox, 32, is the suspect. A judge was supposed to hear the case regarding that restraining order on Friday.
A week before her brutal slaying, Dia, a 30-year-old mother of three young children, had given police a handwritten statement alleging the pain and suffering she endured at the hands of her husband. The court approved the application on the same day and set the hearing, which law requires them to do.
It begins with Jan. 1. The day, Dia told police, Juan forced her to have sex.
"I said no numerous times. He said I'm his wife and it's not rape," she put in a handwritten statement to police.
On Jan. 16, he was drinking and hurt her again, she said.
He punched her in the face, hit her head on the bathtub and threatened her with scissors, she wrote.
He threatened to take the children to Mexico and never to let her see them again, she wrote.
On Jan. 26, he showed up at a friend's house, where she was going with the kids, she write.
"He was yelling at me and my friend telling me to get out of the car or he will hurt me," she wrote.
The police were called after that altercation.
On Jan. 27, Juan left for work and Dia went to the house. That morning, he came back and accused his wife of having an affair, Dia wrote.
She was on the phone with a friend when the fight happened and that friend called police, according to the statement.
On Thursday morning at 8 a.m., Dia Palafox's mother found her daughter's body, lying on the floor of her Brighton Street home.
One week later, Dia's mother found her body. She had been stabbed multiple times, the medical examiner determined on Friday.
Her husband he is being held in North Carolina, charged with violating a restraining order. The bond is set at $1 million. Police here have obtained an arrest warrant, charging him with murder. It will be served when he is returned to Connecticut. The bond is set at $5 million. T