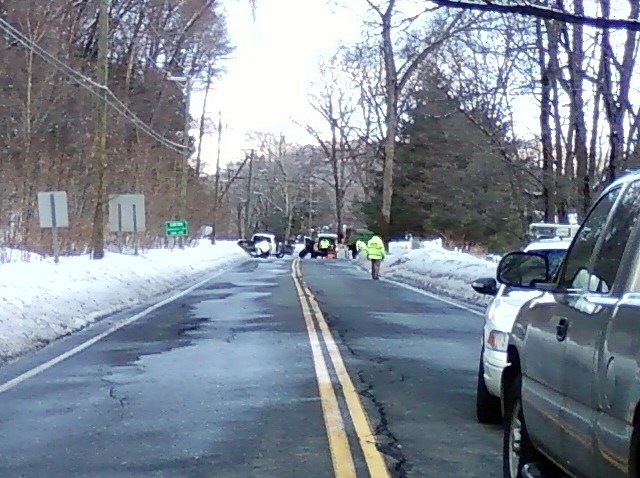 A snowplow and pickup collided at Route 44 near Lovely Street in Canton on Tuesday morning.
The plow was removing snow from Drake Lane and backed up into Route 177 when the pickup struck the plow, police said. Lifestar was called, but then cancelled.
The plow driver and the passenger in the truck were taken to St. Francis Hospital. Their conditions are not known.
Follow us on Twitter @NBCConnecticut, on Facebook, and sign up for breaking news SMS alerts on your phone by texting "CTBREAKING" to 622669.