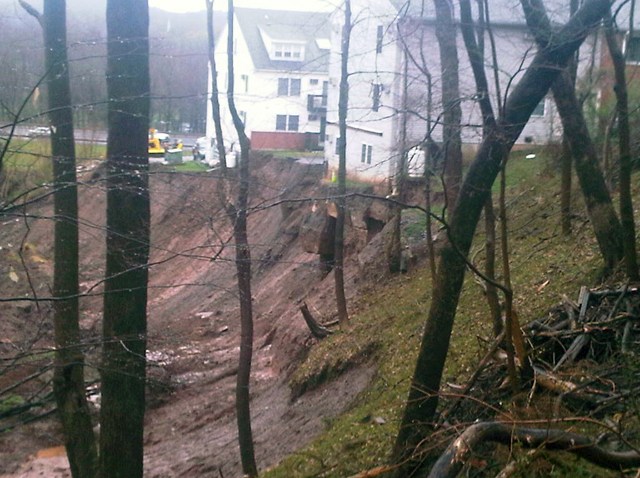 Some tenants of the Charton Terrace apartments in Middletown are finally back home.
On Tuesday, a mudslide forced them out of their homes. It took out trees and about 30 feet of earth on the sides of the buildings, leaving part of the foundation completely exposed and one part of the building resting only on air.
The city first deemed both buildings unsafe, but it has since lifted that warning for building 118 and opened up the 12 apartments that are at least 100 feet away from the erosion.
"They determined a point by looking at the bank and determining the soil conditions, and they said, OK, from this point back 100 feet, you can occupy the building," John Parker, the chief building official for Middletown, said.
"I'm definitely happy to be home. It's good here. I love it here," David Turcotte said.
"I'm just so happy to be back in the house. Because I didn't have my car, I didn't have any food, didn't have any money, it was really, really devastating," Stephanie White said.
Other tenants aren't as lucky. Part of building 118 remains closed and all of building 106 is gated off. It has no power because crews removed a transformer that got caught in the mudslide.
"The owner let us in to get out belongings, some of our clothes. We don't know how long we are going to be out for, but I just want to come home," Tracy Hill said.
Crews hope to replace the transformer in building 106 by Thursday. When that happens, it is possible that some tenants could move back in.