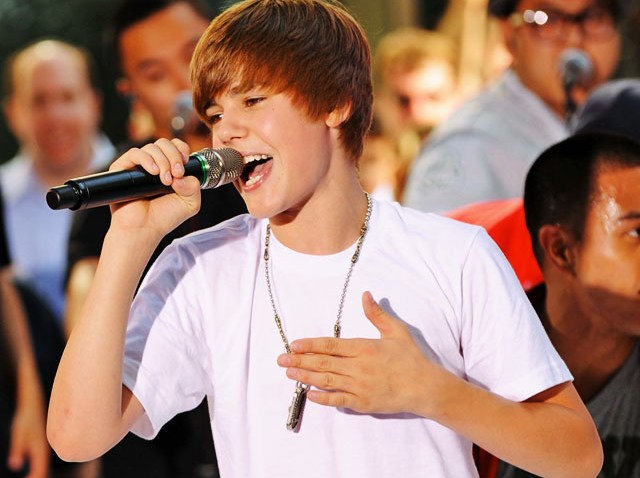 Justin Bieber's appearance in Greenwich over the holiday weekend has put tweens' Bieber Fever in overdrive as a rumor circulates that the Canadian heartthrob is shopping for a house in the tony town.
We have it on good authority that he is not house shopping in Greenwich, or elsewhere in the state. His publicist has definitively quashed the rumor.
He was, however in Greenwich with his mom, Pattie Mallette and manager, Scott "Scooter" Braun, The Greenwich Time reports.
He spent his free time water-skiing around Greenwich Harbor and at Darlene's Heavenly Desires Chocolates and Ice Cream on Sound Beach Avenue in Old Greenwich, the Time reports.
The likely reason he was in Connecticut is that Old Greenwich is close to New York, where Bieber performed during the "Macy's Fourth of July Spectacular."
We're guessing that Braun introduced him to the wealth beach community because Braun happens to be from Old Greenwich, according to the firm that handles his publicity.