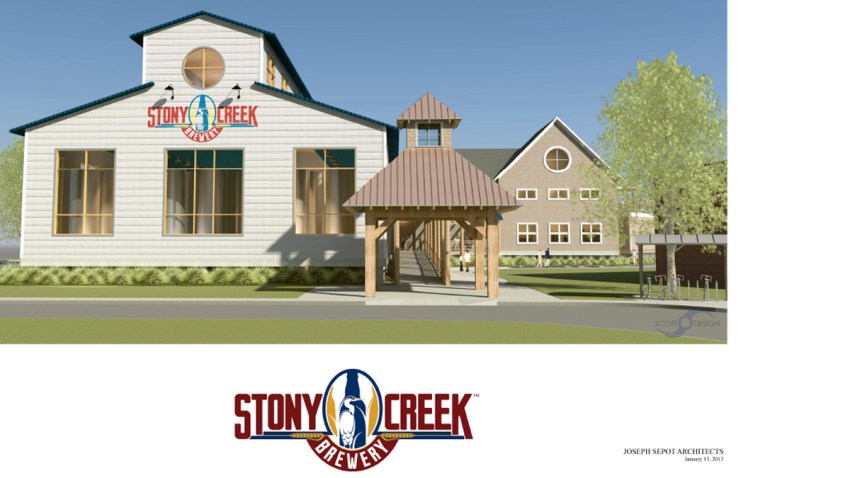 Stony Creek Brewery plans to open a new state-of-the-art facility on the Branford River this winter that will include a huge tasting room, outdoor spaces and Bocce Ball courts.
The company, which distributes its beer in Connecticut and Rhode Island, has broken ground on the new waterfront site at 5 Indian Neck Avenue.
When construction is done, the 30,000-square foot Stony Creek Brewery will have a 2,500 square-foot tasting room, a "celebration room" that can be rented out and two outdoor decks.
"One of our goals has been to have the brewery built by as many Branford businesses as possible. From the architectural work, to engineering, structural, legal and contracting, we have supported our hometown," Edward M. Crowley, one of the owners of Stony Creek Brewery, said in a statement.
The company has hired Branford architect Joe Sepot.
Stony Creek brews include (203), (860) and (401) India Pale Ales, along with its (203) Stony Creek
Lager and the brewery plans to expand the beer lineup to include seasonal brews and limited releases.
Food will not be served by the brewery, but Stony Creek will be working with area restaurants for food delivery.
Guests will also be able to bring food for a picnic.
Tours will be available once the new location opens.