A number of storms we've had this winter looked like "non-events" 4 or 5 days out only to track farther and farther west on our computer models until the event occured. It's been a pretty remarkable trend!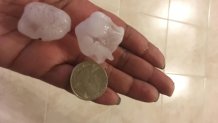 Next Monday and Tuesday we've got another offshore storm with a pattern that's conducive to a New England snowstorm. It's not perfect but it shows potential. Most of our computer models don't show much right now locally but do get close enough to raise some eyebrows. Check out the evening GFS ensembles for accumulated snowfall and you can see quite a spread in possible solutions - ranging from 0" to nearly 7" in Hartford. The mean and the operational run (the highest resolution member) are close to one another with at least some light snow.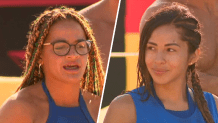 As of right now there appears that the storm just can't get its act together with a small difference in timing between two jet streams that are unable to phase in time. The most likely scenario would be light rain to light snow. But, man it's close. Given the trend for storms this year tracking farther northwest than their 4 and 5 days forecasts it's worth watching this one closely.
As always - stay tuned!