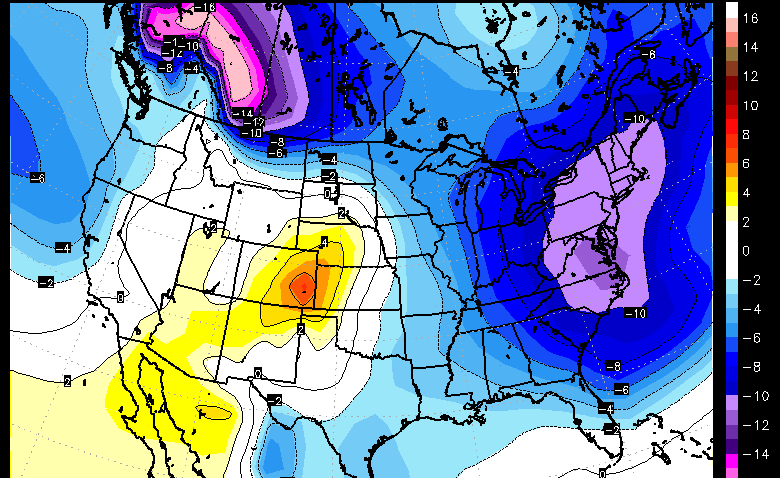 Ready for a taste of winter cold? It's coming. Ryan's off today, so I'll take the reins and update the blog with "Tyler's Take."
After a quick coating to an inch of snow this morning, the active pattern isn't going to quit anytime soon. Roads across Connecticut were relatively problem-free when compared to New Hampshire, which saw snow cover even the biggest highways during the height of the morning commute. A few accidents were reported here in Connecticut. No doubt, the pretreatment paid off.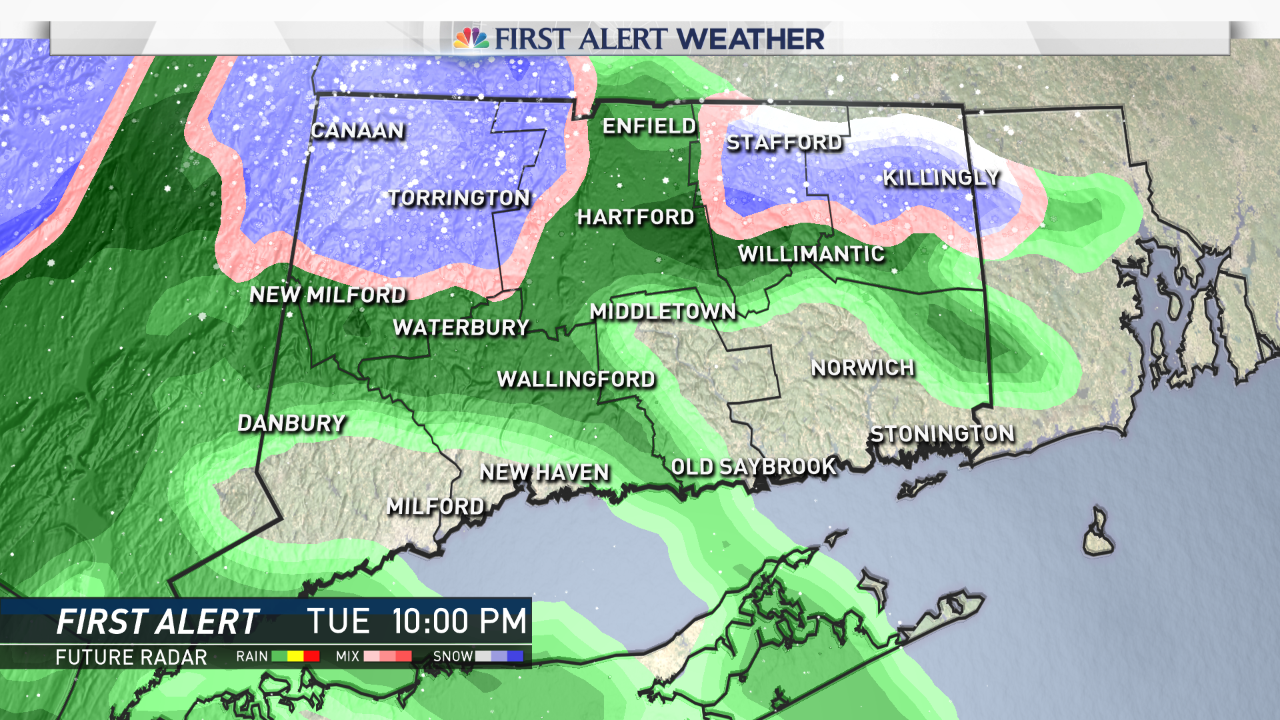 Our next focus is a bout of rain and snow Tuesday night into Wednesday morning. Without even digging into the details, the timing is conducive for snow to stick. But while high pressure will be overhead beforehand, the setup looks unimpressive in terms of cold air.
Dew points will be around 32 degrees Tuesday night, meaning temperatures won't fall much below freezing. The atmosphere will be within a degree or two below freezing in the lowest few thousand feet, so the consistency of the snow will likely be wet.
Given this marginal temperature profile, the precipitation will likely be predominately rain along the shoreline, with the hill towns seeing snow and the valley experiencing a mix of rain and snow. There isn't a ton of moisture to work with, so like this morning's event, a coating to an inch or two of snow is in the cards for the hills of northwest and northeast Connecticut.
An event like this demands greater intensity precipitation in order to cool the atmosphere, but that doesn't look to be the case this time around. Thus, most roads will likely stay wet, but could turn icy given the hour of day and temperatures close to freezing.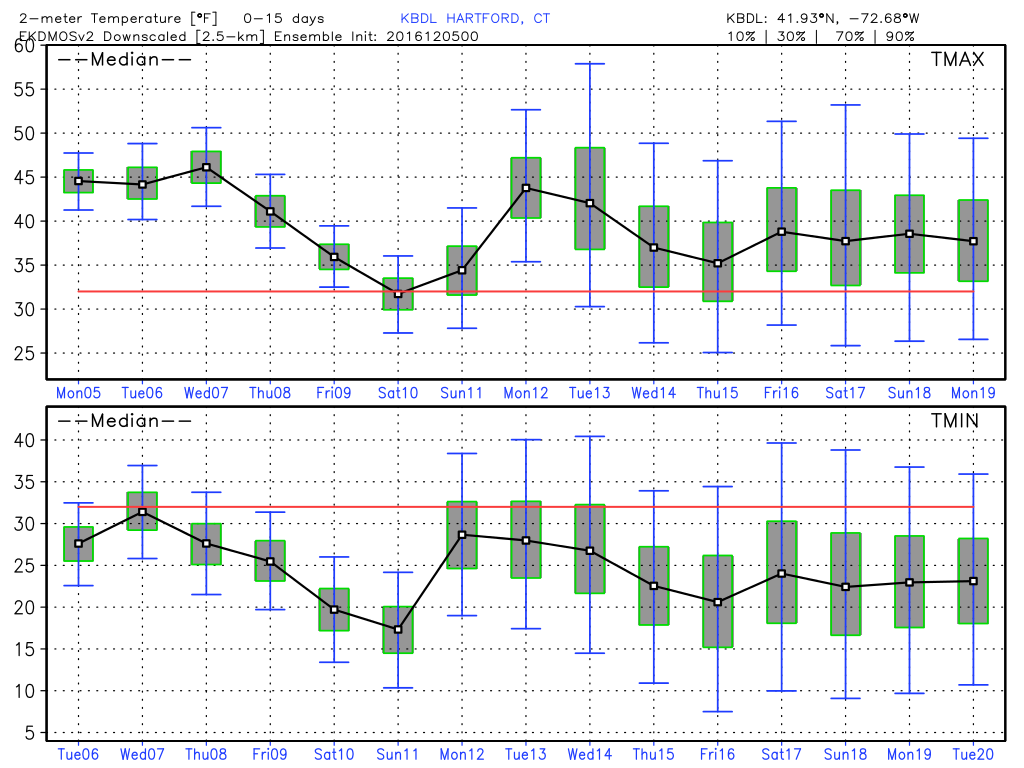 The other story is cold air. A big surge of cold air arrives Thursday and high temperatures fall going into the weekend.
The European model consensus is temperatures about 10 degrees below average, which results in highs barely cracking freezing on Saturday. This weekend, morning low temperatures could plunge into the teens.
What about record low temperatures? Not even close. Take Saturday, for example. The record low temperature is 1 degree, set back in 1964, and the record low maximum is 16 degrees, set back in 1917. Very old records!
It's likely that a number of southern New England ski areas begin making snow late this week.