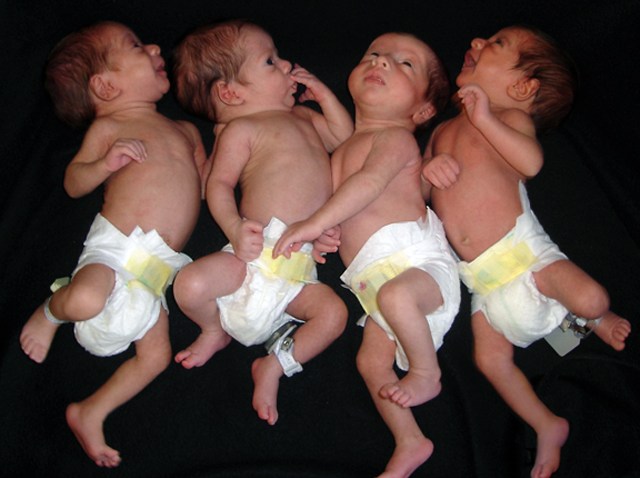 Nada Jad and her husband, Haidar Abushaqra, have a full house. The Ellington couple welcomed quadruplets last month.
The healthy babies, two boys and two girls, are the first quadruplets born at the University of Connecticut Health Center in 12 years.
On March 23, Nada delivered Adam, Sarah, Selma, and Ali – with no aid of fertility drugs or in vitro fertilization.
The babies weighed between 3 pounds, 5 ounces and 3 pounds, 8 ounces when they were born and spent several weeks in the neonatal intensive care unit.
Talk about a full house. Jad and Abushaqra have two other children.
The state's first surviving quads were born at UConn Health Center in 1984.