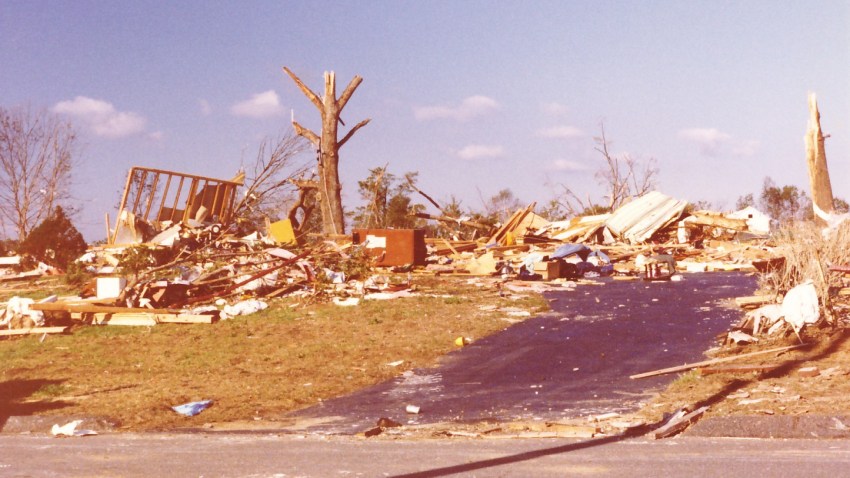 The F4 tornado that hit Windsor, Windsor Locks, and Suffield on October 3, 1979 is arguably the most violent tornado in Connecticut history. The extraordinary and highly unusual circumstances that lead to the Windsor Locks tornado make the tornado not only one of the strongest but also one of most bizarre in New England history.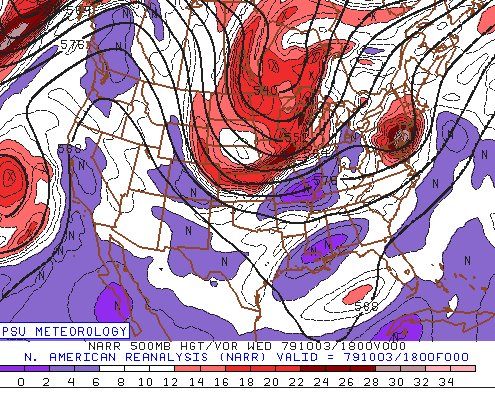 A strong disturbance in the upper levels of the atmosphere raced northeast toward Connecticut on October 3, 1979. A warm front moved north from Long Island Sound which resulted in a band of extreme low level wind shear over Connecticut.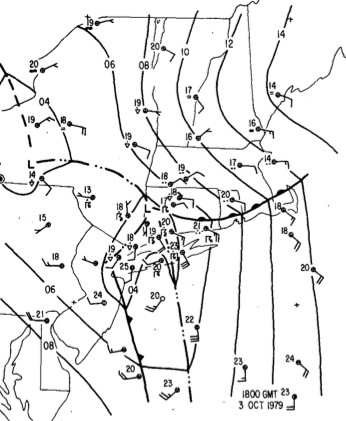 The storm that spawned the tornado produced exceptionally heavy rainfall and isolated severe weather from Long Island north into the Hartford area. The storm moved north from New Haven when things turned violent.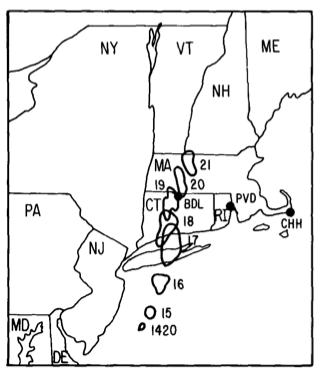 According to Riley and Bosart (1987) the radar imagery indicates that the storm may have been a left moving supercell that became tornadic when interacting with the warm front. The observations at Bradley Airport are remarkable. A wind gust of 40 m/s or 90 mph was recorded as the tornado passed just feet from the terminal.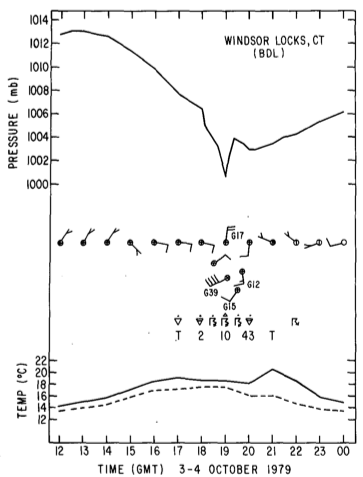 The weather pattern that lead to this tornado is certainly not a classic setup for a northeast tornado. Riley and Bosart argued in their 1987 paper that the instability was maximized in the Connecticut River Valley with a channeled southerly flow coming up the Valley from the Atlantic Ocean and Long Island Sound that transported warm, moist, and unstable air inland. The combination of instability, strong lift from the approaching upper level disturbance, and extreme wind shear near the warm front draped over BDL was enough to produce a short-lived, isolated, and violent tornado.
The damage was extensive. Flattened subdivisions in Poquonock and flipped planes and helicopters at Bradley Airport. Ted Fujita, the world renowned tornado expert, surveyed the damage and published both the tornado path and the extreme downburst damage that occurred just east of the tornado path.
The 1979 Windsor Locks tornado remains one of the costliest tornadoes to strike the United States (the damage in three towns amounted to an adjusted 700 million dollars). The fact this tornado occurred in October in a somewhat unusual severe weather setup (a storm moving south to north) makes the 1979 Windsor Locks tornado one of the strangest significant tornadoes in New England.
The 11.3 mile long tornado (officially, though it appears that the tornado was actually on the ground all the way to the Mass Pike!) was 1,400 yards wide at its widest point and is likely the strongest tornado to hit Connecticut in the last 100 years. Three died in the storm, 500 were injured, and countless others won't forget where they were when one of the state's worst storms moved through.
To read more on the meteorology of the 1979 tornado check out this Monthly Weather Review article.