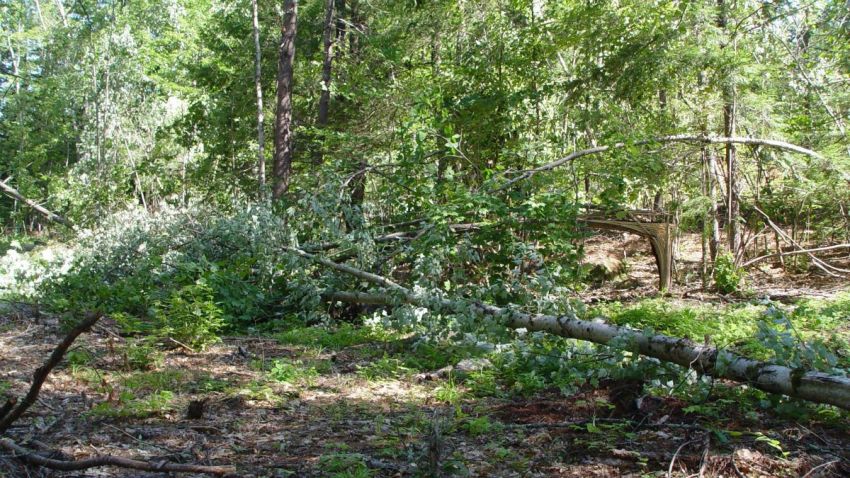 Thunderstorms rolled through New England yesterday and produced one confirmed tornado in New Hampshire.
Connecticut escaped the storms with no damage, though a few areas such as West Hartford experienced poor drainage flooding.
It was different story in New Hampshire.
The National Weather Service based in Gray, Maine on Friday sent an investigator to Warner, New Hampshire to investigate storm damage that occurred on Thursday, July 30.
A public information statement released by the weather service following the investigation says an EF0 tornado with maximum winds of 75 mph hit Warner.
No tornado warning was issued, nor was a severe thunderstorm warning in effect.
It was around 5:53 p.m. when the tornado struck without warning in the town along Interstate 89 in western Merrimack County. It wasn't on the ground long, only for 0.4 miles.
According a damage survey conducted by a National Weather Service meteorologist, the most significant damage occurred when the tornado snapped or uprooted about 25 trees and tore a portion of the roof off a large storage structure.
A 12-by-24 foot section of the roof was discovered in the woods not far from the storage building, but not all of the missing section of roof was found.
This is the first tornado recorded in New Hampshire this year, and the first to hit Merrimack County, New Hampshire since July 24, 2008. It was only last year that a waterspout was confirmed over Lake Winnipesaukee to the north and east of Warner.