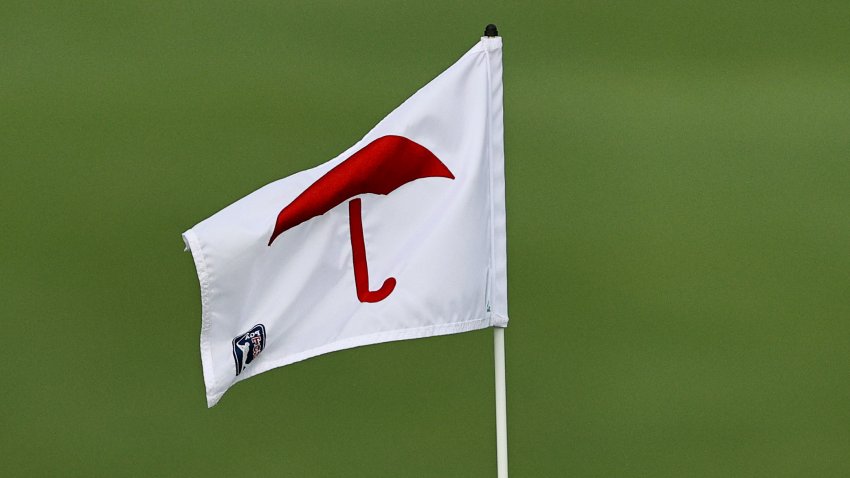 The Travelers Championship takes part in the PGA TOUR Tradition of Giving Back and has donated more than $42 million to local charities since 1952.
The Travelers Championship last year gave more than $2 million to about 150 charities in Connecticut.
No tickets were sold for the 2020 Travelers Championship because of the coronavirus pandemic, yet the tournament generated more than $1.6 million for 115 local charities through corporate sponsors, according to Travelers.
"Despite being held as a TV-only event due to the pandemic, we're grateful that we were able to generate a significant amount of money for local charities while keeping the players and our greater community safe," Travelers Championship Tournament Director Nathan Grube said in a statement. "We're fortunate to have so many wonderful sponsors and corporate partners who value the importance of doing what we can to support those in need. Without their help, not only this year but every year, we wouldn't be able to make this kind of charitable impact."
Officials from Travelers Championship said charities to benefit this year include organizations focused on COVID-19 relief efforts and advancing racial equality.
One of the charitable recipients is 4-CT, a nonprofit that has funded statewide COVID-19 relief efforts.
In June, officials from the Travelers Championship said they would be giving some of the money raised this year to help create a program to train police in how to deal with teens and young adults, especially in Black and racially diverse communities.
The Travelers Championship is providing a grant to the University of New Haven's Center for Advanced Policing and Tow Youth Justice Institute, whose Connecticut Institute for Youth and Police Relations program will help educate and train police officers so they can improve relationships with the communities they serve.
"Being there for our communities is the essence of who we are at Travelers, and our sponsorship of the Travelers Championship provides us with an opportunity to really make a difference at a time when many nonprofits need it most," Andy Bessette, executive vice president and chief administrative officer of Travelers, said in a statement. "This year it was important to show appreciation for the healthcare efforts in the fight against COVID-19, as well as address racial equality. This financial support will help these important organizations continue in their missions to keep workers safe and foster positive relationships."