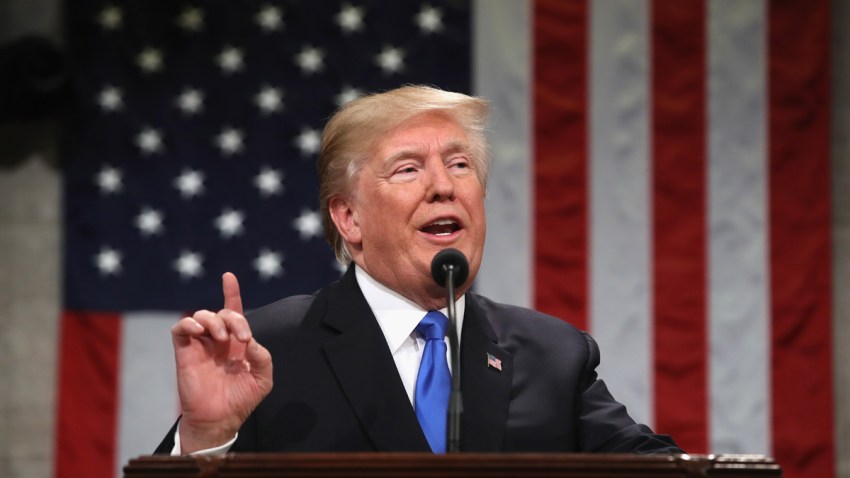 A draft of the Trump Administration's plans on infrastructure spending could prove to seriously hinder Connecticut's ability to finance road projects and make widescale improvements.
In the past, the program has worked as a federal matching system where states would be responsible for providing 20 percent of the funding for an interstate, bridge, or mass transit project. The Trump Administration is considering reversing that formula.
Connecticut's U.S. senators said such a program would lead to more expensive highways with potentially privately held tolls, meaning Connecticut drivers would be the ones paying for road improvements.
"The evil in the president's proposal is not the idea of a public-private partnership, it is the sale of critical public assets to private enterprise that can profiteer and hold the public at its mercy," Sen. Richard Blumenthal said.
The program would also call for more private financing of projects, reducing the overall commitment by the federal government. Such programs could lead states to have to cede control of their roads to private companies and bondholders, who would have the final say on how projects are completed, Blumenthal said.
"The president is proposing in effect the biggest fire sale of federal assets in our nation's history. He would sell off roads, bridges, and other infrastructure and enable the highest bidder to charge tolls," Blumenthal said.
Connecticut is considering ways of its own to fund infrastructure projects. Governor Dannel Malloy announced his plan on Wednesday to install tolls on Connecticut interstates and state highways, charge a higher state gas tax and charge a new tax on tire purchases.
Sen. Chris Murphy has advocated for an increase in the federal gas tax as a way to fund transportation projects, as has the U.S. Chamber of Commerce which works on behalf of businesses in the United States.
Murphy said the Trump plan that has made the rounds in the media would do nothing to help state like Connecticut make life easier for businesses and commuters who use the roads every day.
"The future salvation of Connecticut's economy lies i our ability to be able to turn back on the arteries to New York and Boston that are too often closed today," Murphy said.