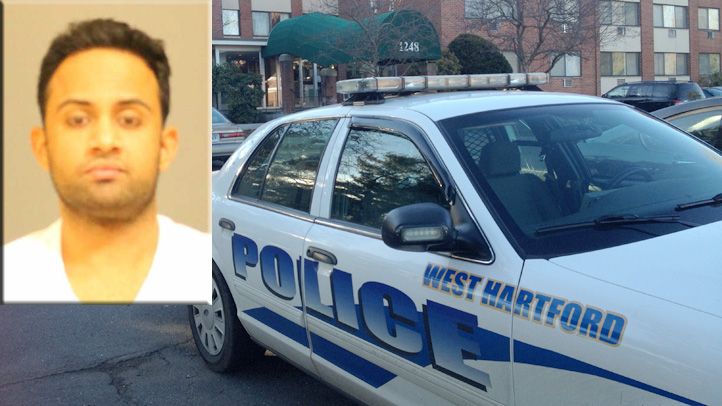 Police have arrested a West Hartford psychiatrist accused of sexually assaulting a woman he met through an online dating site.
According to police, Abhishek Shah, 31, met the woman in person for the first time on Wednesday night at Shah's apartment after communicating with her through the dating website, PlentyofFish.com.
How long Shah, a resident practicing as a psychiatrist at UConn Medical Center, and the woman had been communicating online is not known.
Investigators said the woman called 911 around 11:30 p.m. and reported that Shah slapped her across the face and then sexually and physically assaulted her.
Shah has been charged with sexual assault in the first degree, assault in the third degree, unlawful restraint and disorderly conduct.
He has been released on $75,000 bond.
He was suspended from the UConn Medical Center on Thursday morning, according to a hospital spokesperson.
PlentyofFish.com is a free dating site where people can post pictures and chat.
The website has a disclaimer posted stating it does not require background checks for its members and that members are solely responsible for their interactions.