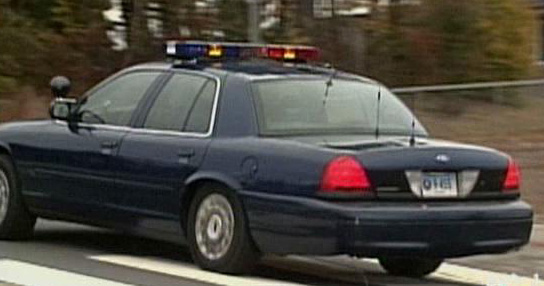 If UConn could stop Spring Weekend, it would. Since that's not possible, school officials are asking students to avoid Spring Weekend activities and plan to keep non-students off campus for the three days.
The university released a report on Thursday about efforts to de-escalate the enormous party.
One recommendation is for students not to be allowed to have guests stay in dorms during the traditional three-night event or for non-students to use UConn dining halls.
"I particularly endorse, and urge all members of the University community to support, the recommendation that we ask students to engage in a voluntary moratorium on Spring Weekend in 2011," Philip Austin, interim president of UConn, said in a statement released on Thursday. "The safety of our students is paramount, and I believe we must do everything we can to eliminate the risk of violence during the particular weekend in question and throughout the year."
The report comes after a year in which UConn junior Jafar Karzoun, 20, was brutally assaulted outside a restaurant on North Eagleville Road just beyond the edge of campus shortly after midnight on Friday, April 23, 2010. It happened after an off-campus gathering at the Carriage House apartment complex.
Eight days later, on Saturday evening, May 1, he died.
A 19-year-old man, a non-UConn student who was in Mansfield to attend Spring Weekend, was arrested and later charged in Jafar's death.
"Spring Weekend is a case of thousands of people gathering against the university's wishes, not the university inviting thousands to gather. It must be understood that if there were any realistic, practical way for the university to end Spring Weekend outright, then it would have done so many years ago," the report said. "This is especially true in the wake of the most recent Spring Weekend."
UConn has had a "Spring Weekend" since the 1960s and it has grown from a small gathering of mostly UConn students to a three-night party with thousands of non-students traveling to attend.
In 50 years, the task force said, Spring Weekend had become "vast, unwieldy, unpredictable and dangerous." Efforts to provide alternatives to drinking have not worked, the task force said, so they are recommending that there be no activities at all on campus during the traditional Spring Weekend.
Last year, UConn and state police arrested made than 100 people on charges ranging from narcotics to weapons possession to assault. Most people arrested and those seeking medical assistance are from off-campus, the task force said.
The task force acknowledges that school officials and emergency personnel cannot forcefully stop people from gathering, so the better option is to discourage non-university students from attending the non-sanctioned events.
"The fact remains that thousands of individuals are going to attempt to gather for Spring Weekend whether the university wants them to or not. Much about UConn has changed in the last 12 years, but there is no reason to believe that the dynamic between revelers and law enforcement would be any different now than it was in 1998," the task force said. In that year, the university closed X-Lot and a major altercation between partiers and law enforcement broke out.
You can read about that here.
The task force also recommends aggressively working to prevent non-students from gaining access to campus or nearby off-campus complexes to participate in Spring Weekend.
The task force is also proposing a voluntary moratorium on Spring Weekend in 2011 in light of the deaths of Jafar Karzoun and Jasper Howard, a UConn football player killed outside a campus event in October.
"In recognition of these losses, we recommend that students be asked to not participate in any Spring Weekend activities out of respect for their late classmates. All students who are able to should be encouraged to return home for the weekend. Students who celebrate Easter can take advantage of the fact the holiday weekend falls on what has traditionally been the Spring Weekend period this coming year," the task force recommends.
Follow us on Twitter @NBCConnecticut, on Facebook, and sign up for breaking news SMS alerts on your phone by texting "CTBREAKING" to 622669.