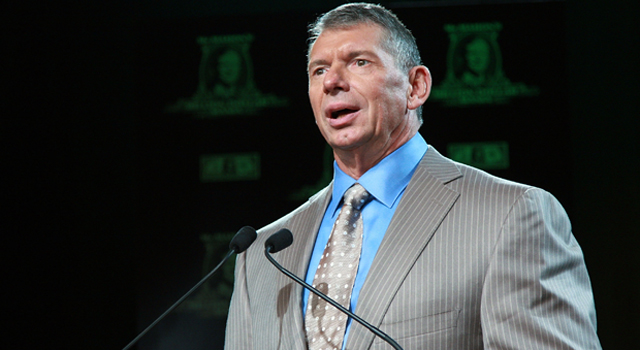 The WWE has a reputation for smack downs and Linda McMahon's high-profile husband is using his WWE-style comedy – along with some potty humor -- to make his own political statement about the heated and expensive U.S. Senate race Linda and Attorney General Richard Blumenthal are embroiled in.
Vince McMahon, his daughter Stephanie and Freddie Prinze Jr. are all in the skit, which ran on Monday night raw and wasposted online on Election Day.
Vince McMahon awakes from a coma and Freddie Prinze Jr., playing the doctor, reveals the news that Linda McMahon is spending $50 million to run for office in Connecticut.
Freddie pulls back the covers and reveals McMahon's hospital robe covered with campaign stickers for his wife.
But, it's not until after Vince McMahon gets up – proclaims "If my wife can run for Senate, I can run to be the president of the United States of America," – that we see a banner for Linda McMahon's opponent, Richard Blumenthal, covering his rear end. There's more potty humor sprinkled in here too.
At the end, we learn it's all a dream that the McMahons' daughter Stephanie is having. Vince remains in a coma – and is possibly brain dead, according to a voice we can assume is Stephanie's husband Triple H.