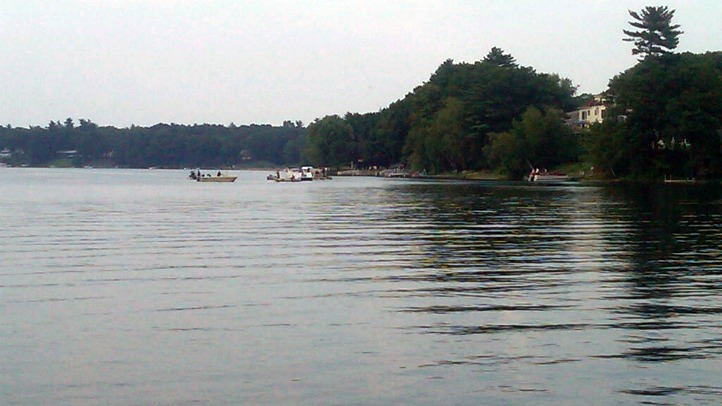 The body of a 44 year old man has been recovered from Lake Congamond, Police said. The man has been identified as Dong Soo Kim of Springfield, Mass.
Crews were called to the scene around noon on Saturday after witnesses said Kim's daughter fell overboard while boating. Kim jumped in after her but never resurfaced.
Officials at the scene said the daughter was pulled from the water by nearby boaters and given CPR. She was taken to an area hospital.
The Congamond Lakes border Suffield, CT as well as Southwick, MA. The Southwick Police and Fire Departments were in charge of the search.The Suffield Fire Department was called in to assist in the efforts.
Kim is the third person to drown in the waters of the Congamond Lakes this year.
Back in July of this year, 19 year old Kevin Major of Westfield, Massachusetts, drowned in the lake after spending the day with friends on a pontoon boat.
Also, back on June 19, 2011, 22 year-old Larry Cauley died after jumping off of a pontoon boat into the lake. Cauley was from Suffield, Connecticut.