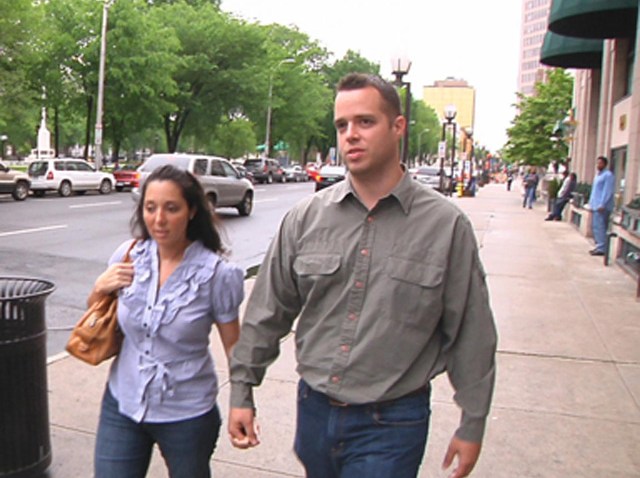 A Connecticut couple's nightmare of a wedding turned out to be a happy day after all.
Despite the tense moments she went through when her wedding venue went bankrupt, Stacey Rampata, 31, of Milford, became Stacey Magee on Saturday in what she says was an "amazing day."
Stacey and Charles Magee's route to the altar this weekend hit a major bump last week when they got an e-mail from the Monteverde at Old Stone Manor in Courtlandt Manor Westchester saying the venue was bankrupt, had closed its doors and their wedding was off.
They had invited 140 friends and family to enjoy a magical tented wedding with a chef trained by Gordon Ramsey and pictures on the sprawling grounds.
When they noticed in January that Monteverde was in financial trouble, tried to walk away, but that would mean forfeiting their deposit. But then, the e-mail came, saying their wedding was tied up in the bankruptcy proceeding and there was nothing Monteverde could do.
The couple was out $23,000, but then caterer Guy DeMeo, at Unique Affairs Catering in Pleasantville, New York, heard about they're desperate situation and is offered up his venue nearly free of charge. It's smaller - not meant for 140 guests, but they're scrambling to make it work for Saturday.
Despite near disaster, the couple made a beautiful and happy couple.
"We had an AMAZING day," Stacey said by e-mail.
The Magees have hired an attorney to see if they can recover their money, but Friedberg told them he owes millions of dollars and they'd have to wait in line. NBC New York tried to get in touch with the venue's owner and general manager but did not hear back.
Officials warn couples not to send any more money to the Monteverde and tell couples to buy wedding insurance.