What to Know
What: A strong Nor'easter will bring heavy rain and strong winds to the state on Saturday.
When: Rain will develop early Saturday morning with the strongest winds and heaviest rain during the late morning and early afternoon.
Impacts: Rainfall totals of 1 to 2 inches. Winds could gust to 50 mph. An astronomical high tide could result in coastal flooding.
A Nor'easter brought heavy rain, strong winds and cool temperatures to the state on Saturday. It also brought flooding to the shoreline.
Reports of minor to moderate street flooding as much of the shoreline has reached high tide.
PHOTOS: Nor'easter Brings Flooding to Shoreline
There was also a storm surge in Stamford. It was the highest surge since Hurricane Sandy, which was 11.1 feet.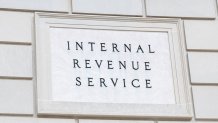 Coastal flooding is expected to continue throughout the early afternoon hours and a shifting strong southerly wind coming off of the Long Island sound could gust up to and over 30 mph.
A Wind Advisory remains in effect throughout the afternoon as well for much of the state.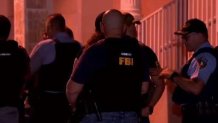 Stay with NBC Connecticut and the First Alert Weather Team for continuous updates both on air and here online.