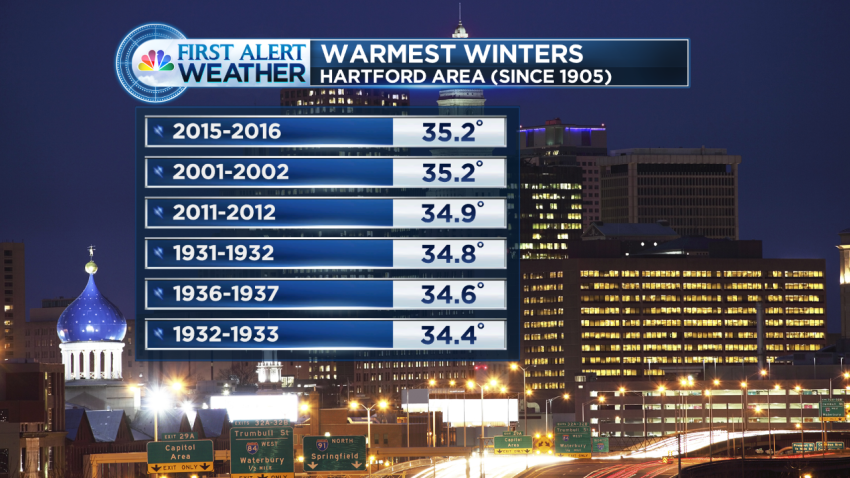 Meteorological winter will go into the record books tied for warmest in 112 seasons of record-keeping in the Hartford area.
The average temperature for the months of December, January and February was 35.2 degrees.
The other winter season with a mean temperature of 35.2 degrees was 2001-2002, with the third warmest winter now being 2011-2012.
Additionally, the Bridgeport area tied the record for warmest winter. Records there date back 68 seasons to 1948-1949.
In the Bridgeport area, the average temperature for this winter was 38.5 degrees.
Remember, December smashed records as the warmest December on record.
It's worth mentioning that the 2011-2012 winter shows up in the top three warmest both inland and on the shoreline.
That winter preceded the warmest March in recorded Connecticut history, when the inland temperature hit 70 degrees seven times and even eclipsed 80 degrees once.