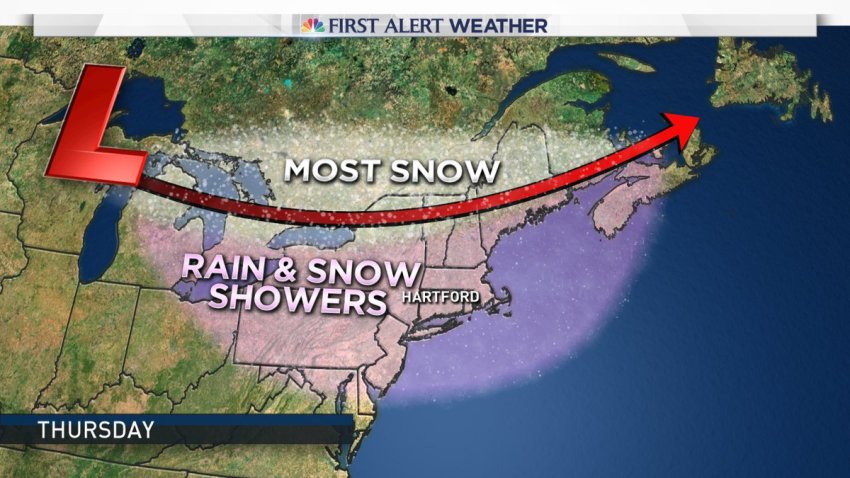 Although the winter solstice is Wednesday at 5:44 a.m., high temperatures will be in the 40s for several days leading up to Christmas.
Some hill towns will plunge into the single digits tonight under clear skies.
Tuesday will be warmer, with highs in the middle 30s.
Starting Wednesday and continuing through the start of Hanukkah and Christmas Day, high temperatures will be in the lower and middle 40s.
A few rain and snow showers are possible Thursday, but there are no "big ticket" items until just after Christmas.
Late Sunday or on Monday, a storm will likely bring a wintry mix or rain. So, still, not very winter-like.