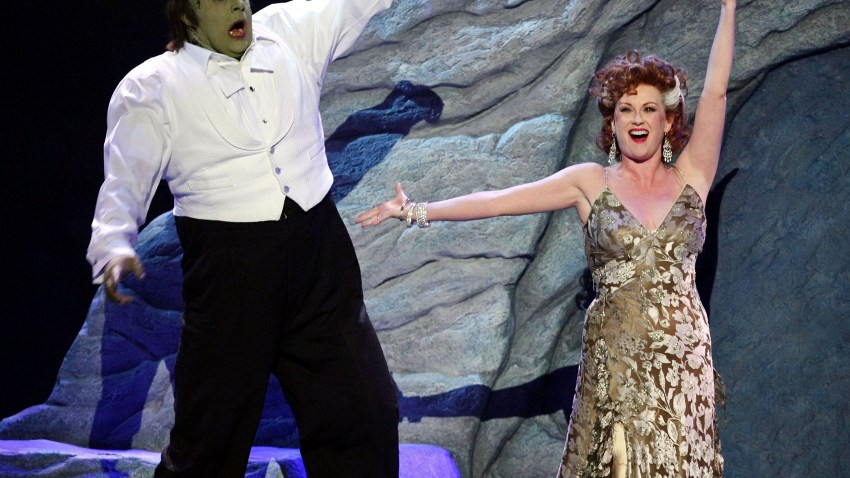 The Broadway smash "Young Frankenstein" is ALIVE and in Hartford.
Actors are bringing the Mel Brooks classic to life at The Bushnell Theater for the Performing Arts for six nights only.
Sure, the cast doesn't include Gene Wilder or Peter Boyle and there's no Terri Garr or Marty Feldman, but the show does include classic lines from the 1974 feature film.
Stepping in for Wilder as the bright young Dr. Frankenstein (that's Fronkensteen, to you) is Roger Bart. You might know him as the creepy George Williams from Desperate Housewives, the pharmacist who started dating Bree after she found out Rex had an affair with a prostitute.
Shuler Hensley, a Broadway veteran, takes over for Boyle as the lovable monster. He's gotten rave reviews for playing the monster in the past.
Both actors originated the stage roles so you can be sure that their chemistry will be brimming for this second stop on the off-Broadway tour.
Brooks is, of course, the brains behind the laughter. He wrote the music and the lyrics and co-wrote the book, along with his team from "The Producers."
The show is directed by Susan Stroman.
Performances are Tuesday through Thursday at 7:30 p.m.; Friday at 8 p.m., Saturday at 3 and 8 p.m. and Oct. 11 at 2 and 7:30 p.m. Tickets are $15 to $82. or more information, check out the Bushnell's Web site.