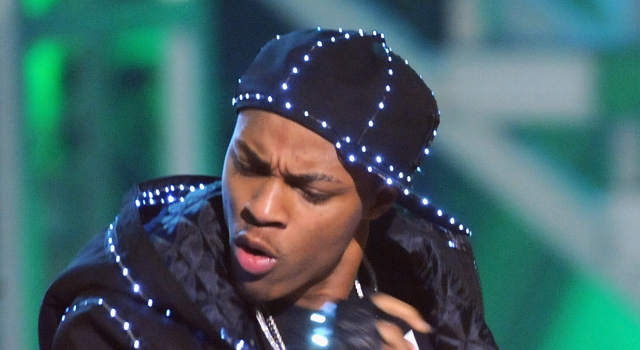 It doesn't take much to see Lil' Bow Wow has grown up.
For starters, he dropped the "lil" from his name (even though he is still a diminutive 5 feet tall).
But the words from Bow Wow's mouth now speak of politics, being a role model and coming to the defense of his friend, Chris Brown.
"That's my best friend and one thing I preach is loyalty," Bow Wow, whose real name is Shad Moss, said. "When a best friend is down and out, the best thing you can do is be that crutch for them."
Bow Wow, 22, has spent much time with Brown, who made headlines for all the wrong reasons stemming from a physical altercation he had with his famous girlfriend, Rihanna, just before the Grammys.
But while being a good friend to Brown, Bow Wow has also been pubbing his new album, "New Jack City II" which is out in stores Tuesday. Funny name considering Bow Wow was barely out of diapers when the movie New Jack City was released in 1991.
Maybe it shows the veteran rapper is wise beyond his years. Bow Wow, who moved to South Florida almost four years ago, has started a national organization called B Leaders that encourages youth to get involved in politics.
He also talks to middle schoolers and high school students about getting involved in student councils and other volunteer organizations.
And of course, he is a big Obama fan. Or maybe that's the other way around.
Bow Wow got a chance to meet the first lady and her kids when he performed at one of the many inauguration balls in DC after the election.
That's when Michelle Obama made a startling revelation. Bow Wow stars in one of the family's favorite movies. Which one, who knows, but how does it get much better than having the first family as a fan.
"Bow Wow getting played in the White House, I love it," he said.