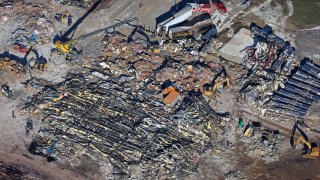 Five disaster responders from the Connecticut Red Cross are being deployed to the Midwest to assist in tornado aftermath efforts.
The responders are assisting both in-person and virtually.
"The Red Cross in Connecticut is assessing the needs of our neighbors in the Midwest and will provide support as needed," a spokesperson said.
People who want to help can donate blood or make a donation on their website.
For more information about the Red Cross' tornado response efforts, click here.