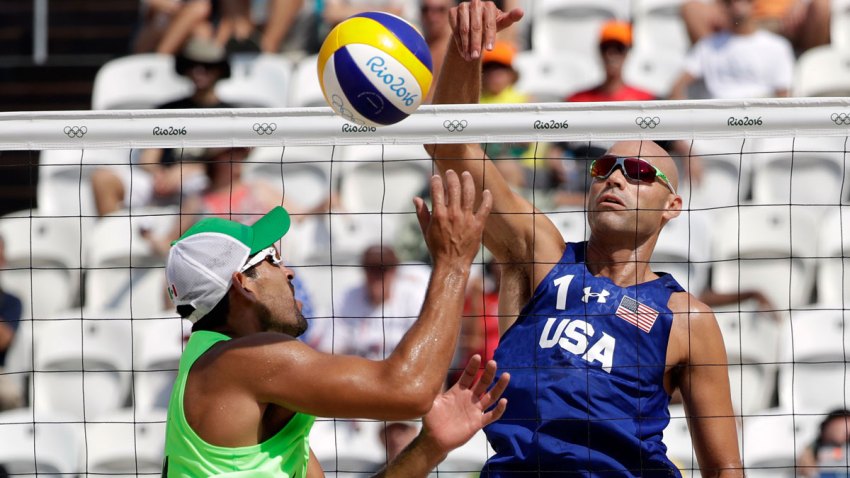 Ten years after splitting up, they're back together again. Phil Dalhausser and Nick Lucena are the top U.S. men's beach volleyball team, eyeing gold in Rio.
They kept their momentum going Tuesday, beating Mexico's Juan Virgen and Lombardo Ontiveros 21-14, 21-17 to go to 2-0. U.S. topped Tunisia 2-0 in their first match on Sunday.
The American duo moves to the final pool match on Thursday, Aug. 11 at 3:30 p.m. ET.
But on the women's side, American team Brooke Sweat and Lauren Fendrick lost to the defending world champions on Tuesday and fell to 0-2 at the Olympics.
Larissa and Talita won 21-16, 21-13. The Americans now need to win their final match, against Russia on Thursday, to guarantee themselves of at least one more day on the sand in at the Copacabana venue.
"There's moments of greatness there," Fendrick said. "We've got to capture that and have that connection more often."
The United States and Russia are tied with two losses and no victories at the bottom of their pool. The loser of their match is eliminated, and the winner will either advance to the quarterfinals or a play-in game in the "lucky loser" round.
During a referee challenge, the scoreboard put up the wrong names in place of Fendrick and Sweat. It listed them as defending Olympic gold medalist Kerri Walsh Jennings and partner April Ross.
Copyright AP - Associated Press