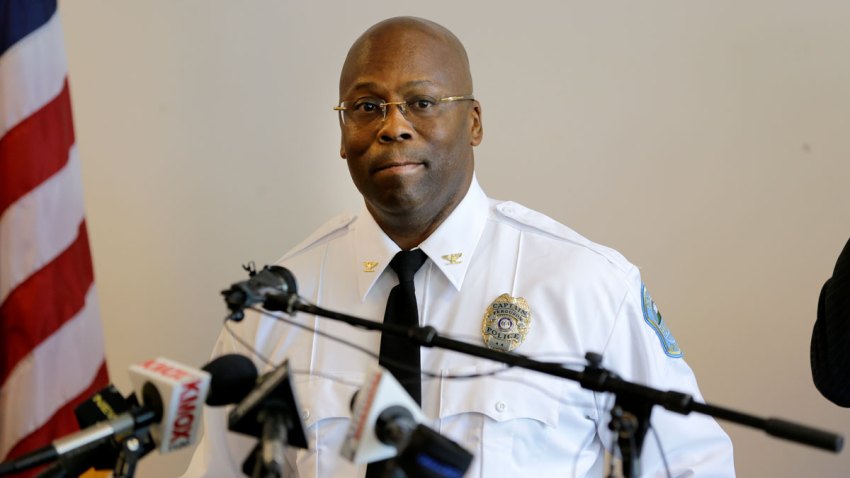 Ferguson's interim police chief — who was hired to help fix the scandal-plagued police department — was previously suspended three times in one year during his time on a Drug Enforcement Administration Task Force, the news website Vocativ found.
The veteran Arizona cop, Andre Anderson, was suspended in 1996 for "significant problems, which later led to the discovery that he was "conducting personal business on city time and falsifying official documents," according to a Freedom of Information Act request obtained by the news site.
Anderson was suspended again for eight days without pay in July and August in 1997 and later in September for two days. The reasons for the 1997 suspensions were unclear.
The police chief was hired to help turn around the 45-officer department, which was rocked by several resignations in March after the release of a damning Justice Department report that found a culture of racism.