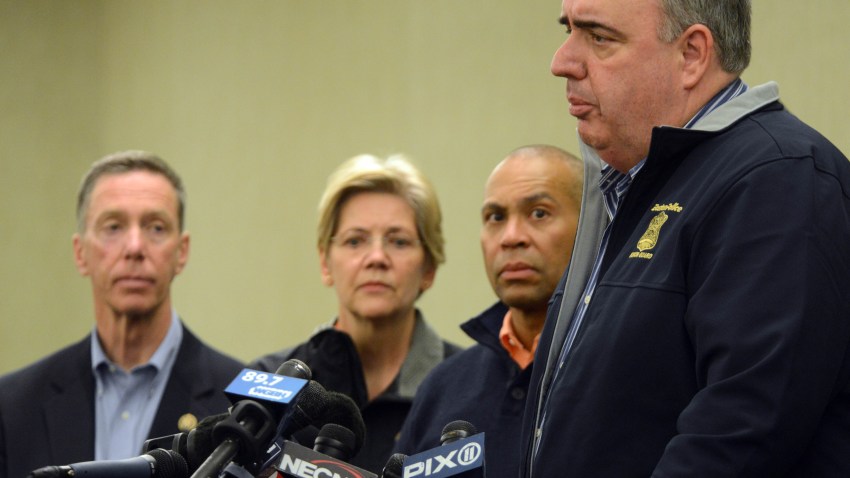 Former Boston Police Commissioner Ed Davis was one of hundreds of passengers rescued by the "T" from a disabled Amtrak Acela train Tuesday afternoon -- and he was tweeting about it.
After the Acela train, #2154, became disabled 6 miles south of Providence, workers helped about 200 passengers board the MBTA commuter train, #818, via a gangplank and gave them a ride into Boston.
Meanwhile, it could be a month before the Boston area's transit system is running at full capacity again following a series of snowstorms.
MBTA General Manager Beverly Scott, who is stepping down effective April 11, said Monday that the storms that have dropped more than seven feet of snow in the region have "crippled our infrastructure."
Gov. Charlie Baker said on Tuesday the MBTA's 30-day recovery plan is on the "outer limits," and that crews are working everyday to get the aging transit service back up and running from core to outside of Boston.
[NATL] PHOTOS: Four Snowstorms Leave New England Buried
Boston has seen 7.5 feet of snow since Jan. 23.